Coming Sept 3-5, 2021
Eleventh Annual Gathering of Poets
Now on Zoom
Now Open
Sign Up Here. Do not make payment until your registration has been confirmed. If you have not heard from us within 2 days of signing up, email us at jacarpress@gmail.com . Some emails from other providers are getting misfiled by gmal.
Five 2-hour Sessions & Readings Friday night, Saturday, and Sunday. Participants will have access to all sessions online via Zoom.
Participant Open Mics Friday and Saturday night.
2021 Sessions:
Friday Sept 3, 7-9pm EDT: Jaki Shelton Green – The Poet as Documentarian, Historian, and Agitator
Are poets cultural change makers? When does a poet become a documentarian, an historian, an agitator? Is this a time when we as poets need to re-examine what we are writing, and why? In this workshop we will explore these ideas and write our own poems focused around a major social issue.
Friday Sept 3, 9pm EDT – ? Participant Open mic.
Show up to sign up.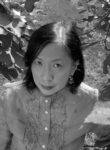 Saturday Sept 4, 10am-noon EDT: Luisa A. Igloria – Nurture, Nourish, Sustain
What is the solitude of the egg before it's broken, the flavor of light refracted through a lemon wheel? Why does the stringent green of limes remind one of rain, and a dense crust of bread evoke war? In any culture, food and food pathways embody the complexity of relationships to self, others, and the world. In this short workshop we'll write and read some poems that look at food, hunger, and nourishment in varied contexts. As for what sustains us in life and words: how do we stretch a scant resource so it fills and resonates for longer than expected? what unexpected sources offer sustenance, savor, and pleasure; offer ease, welcome, release?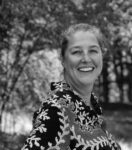 Saturday Sept 4, 2-4pm EDT: Jill McDonough – Writing in Meter = Listening to Yourself
People are terrified of writing in meter because their English teachers didn't really get it. They freaked out that sometimes a line of Shakespeare has more than ten syllables and gave up. We're not going to give up; we are going to learn that FUCK YOU is a spondee, and fuck THAT; fuck YOU is two iambs. We are going to learn meter by thinking about how we say our own names, and how we talk. We are going to listen to each other and ourselves and Cardi B., and learn iambs, trochees, spondees, anapests, and dactyls, then put them together to make iambic pentameter, blank verse, heroic couplets, and sonnets. We will have a great time and leave class with drafts and strategies we are excited about.
Saturday Sept 4, 7pm EDT – ? Participant Open Mic.
Show up to sign up.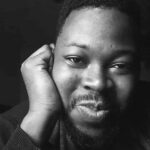 Sunday Sept 5, 10am-noon EDT: Rasaq Malik – Yoruba Song / Nigerian Poetry
A morning of traditional Yoruba singing and contemporary African Poetry by one of Africa's best young poets.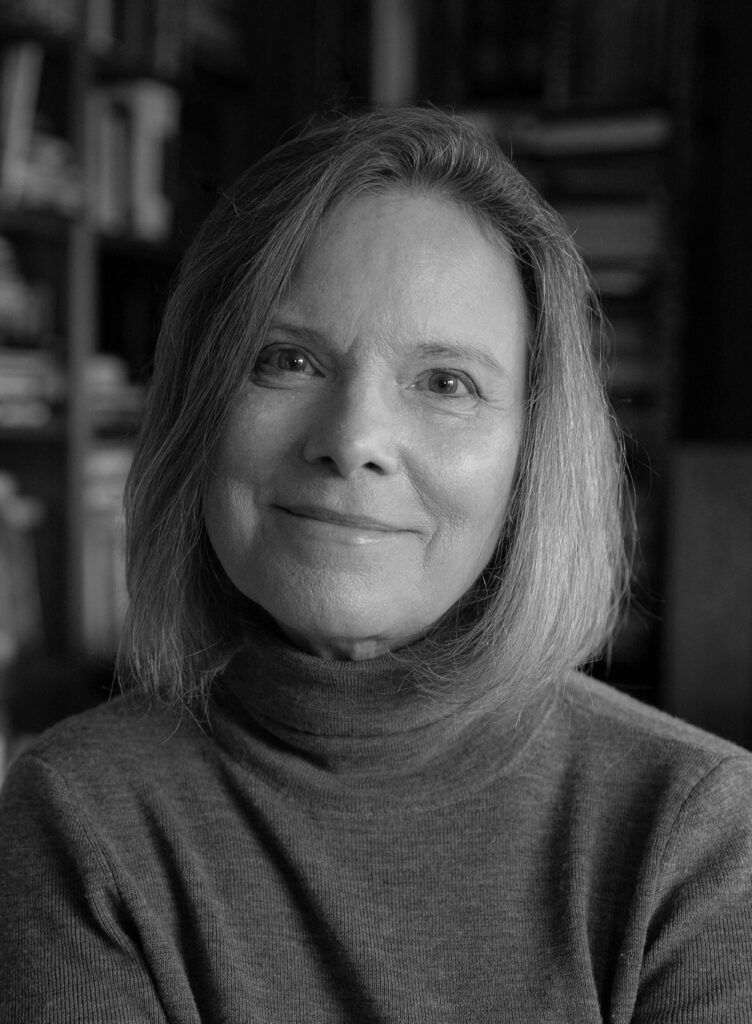 Sunday Sept 5, 2-4pm EDT: Carolyn Forché – Talking Poetry
Carolyn Forché's most recent collection of poems is In The Lateness of the World. She will be reading from and discussing that book, and taking questions about her work and poetry from those in attendance.
---
Registration is open for 2021.
Payment
Payment is processed separately but is required. The fee is $125.
DO NOT make payment until your acceptance is confirmed. Because of our upfront expenses we cannot offer refunds.
---
Faculty Bios
Jaki Shelton Green is the first African American be appointed as the North Carolina Poet Laureate. She is a 2019 Academy of American Poet Laureate Fellow, 2014 NC Literary Hall of Fame Inductee, 2009 NC Piedmont Laureate appointment, 2003 recipient of the North Carolina Award for Literature. Jaki Shelton Green teaches Documentary Poetry at Duke University Center for Documentary Studies and has been named the 2021 Frank B. Hanes Writer in Residence at UNC Chapel Hill. Her publications include: Feeding the Light, i want to undie you published by Jacar Press, i want to undie you English /Italian bilingual edition published by Lebeg Publishers. Masks, Dead on Arrival and New Poems, Conjure Blues, singing a tree into dance, breath of the song, published by Blair Publishers. On Juneteenth 2020, she released her first poetry LP, The River Speaks of Thirst (Soul City Sounds and Clearly Records). She is the owner of SistaWRITE providing writing retreats for women writers in Sedona Arizona, Martha's Vineyard, Ocracoke North Carolina, Northern Morocco, and Tullamore Ireland.
Originally from Baguio City, Luisa A. Igloria is the author of Maps for Migrants and Ghosts (Co-Winner, 2019 Crab Orchard Open Poetry Prize, Southern Illinois University Press, 2020), The Buddha Wonders if She is Having a Mid-Life Crisis (Phoenicia Publishing, Montreal, 2018), and 12 other books. Luisa was the inaugural recipient of the 2015 Resurgence Poetry Prize (UK) for ecopoetry and is a Louis I. Jaffe Professor of English and Creative Writing in the MFA Program at Old Dominion University. She also leads workshops for The Muse Writers Center in Norfolk. In July 2020, she was appointed Poet Laureate of the Commonwealth of Virginia. The Academy of American Poets awarded her one of 23 Poet Laureate Fellowships in 2021, in support of public poetry projects.
Jill McDonough is the author of Here All Night (Alice James, 2019), Reaper (Alice James, 2017), Where You Live (Salt, 2012), Oh, James! (Seven Kitchens, 2012), and Habeas Corpus (Salt, 2008). The recipient of three Pushcart prizes and fellowships from the Lannan Foundation, the National Endowment for the Arts, the Fine Arts Work Center, the New York Public Library, the Library of Congress, and Stanford's Stegner program, she taught incarcerated college students through Boston University's Prison Education Program for thirteen years. Her work has appeared in Poetry, Slate, The Nation, The Threepenny Review, and Best American Poetry. She teaches in the MFA program at UMass-Boston and started a program offering College Reading and Writing in two Boston jails.
Rasaq Malik Gbolahan (RMG) is a graduate of the University of Ibadan. His chapbook, No Home In This Land, selected for Chapbook Box edited by Kwame Dawes and Chris Abani, has been published. His works have appeared or are forthcoming in One, Colorado Review, Crab Orchard Review, LitHub, Michigan Quaterly Review, Minnesota Review, New Orleans Review, Prairie Schooner, Poet Lore, Rattle, Salt Hill, Spillway, Stand, Verse Daily, and elsewhere. He won Honorable Mention in 2015 Best of the Net for his poem Elegy, published in One. In 2017, Rattle and Poet Lore nominated his poems for the Pushcart Prize. He was shortlisted for Brunel International African Poetry Prize in 2017 and was a finalist for Sillerman First Book for African Poets in 2018.
A poet, memoirist, translator, and editor, Carolyn Forché's books of poetry include In the Lateness of the World (Penguin, 2020); The Angel of History (HarperCollins, 1994), which received the Los Angeles Times Book Award; The Country Between Us (HarperCollins, 1982), which received the Poetry Society of America's Alice Fay di Castagnola Award and was the Lamont Poetry Selection of the Academy of American Poets; and Gathering the Tribes (Yale University Press, 1976), which was selected for the Yale Series of Younger Poets by Stanley Kunitz. Her memoir What You Have Heard is True: A Memoir of Witness and Resistance (Penguin Press/Penguin Random House, 2019) was a finalist for the 2019 National Book Award in Nonfiction. She is also the coeditor of Poetry of Witness: The Tradition in English, 1500-2001 (W. W. Norton, 2014) and editor of Against Forgetting: Twentieth-Century Poetry of Witness (W. W. Norton, 1993).
Her honors include fellowships from the Guggenheim Foundation, the Lannan Foundation, and the National Endowment for the Arts. In 1992, she received the Charity Randall Citation from the International Poetry Forum. In 2013, Forché received the Academy of American Poets Fellowship, given for distinguished poetic achievement. In 2017, she became one of the first two poets to receive the Windham-Campbell Prize. She is a professor at Georgetown University and lives in Maryland.
---
Past Years
Tenth Annual Gathering of Poets – 2020
2020 Workshops:
Ilya Kaminsky – Conversations in the Air
Kamilah Aisha Moon – Objects as Portals into Memory
Traci Brimhall – Between Wilderness and Clarity: How to Tune Your Tension
Hélène Cardona – Unlocking the Mysterious Universe of Dreams
Brian Turner – Figure Studies
Jessica Traynor – Dramatising the Self
---
Ninth Annual Gathering of Poets – 2019
2019 Workshops:
Li-Young Lee – Poetry Masterclass
Marilyn Nelson – The Stone Soup Sonnet
Kaveh Akbar – Mining the Poetic Unconscious
Lynn Melnick – Writing Truth from Memory
Annemarie Ní Churreáin – Write What Burns You
Renee Emerson – Poetry of the Personal: Exploring the Confessional Poem
---
Eighth Annual Gathering of Poets – 2018
2018 Worskshops:
Lynn Emanuel – Obsessional Poetics: No One Writes Just One Poem
Patricia Spears Jones – Basic and Bold: The Uses of Contemporary Poetry
Sandra Beasley – What We Talk About When We Talk About Voice
Zeina Hashem Beck – The Ghazal and the Poetic Leap
Gary Fincke – Everything Matters: Deepening Experience in Narrative
Maggie Anderson – The Poet in the World: Writing Political Poetry
---
Seventh Annual Gathering of Poets – 2017
2017 Workshops:
Dorianne Laux and Joseph Millar – As From a Quiver of Arrows
Lauren K. Alleyne – Self and World: Writing the Poems That Matter
Rickey Laurentiis – Reseeing (Re)vision
Stuart Dischell – Walking the Line
Anya Silver – From the Personal to the Poem
William Wright – Activating the Imagination: The Versatility of the Lyric Poem
---
Sixth Annual Gathering of Poets – 2016
2016 Workshops:
Kathryn Stripling Byer – The Legato Line: A Master Class on Sound
Lola Haskins – On Editing
William Wright – Reclaiming the Deep Image
Joe Mills – The Worst Things Ever: Metaphors, Similes, and Beautiful Dangerous Images
Howard Craft – The Poetic
Robin Greene – Frameworks: A Workshop on Contextualizing Poems