September 2-4, 2023
Annual Gathering of Poets
On Zoom
Just $100 for all 5 workshops
Seating is limited.
Fill out the form below to inquire if there is a spot open:
2023 Sessions: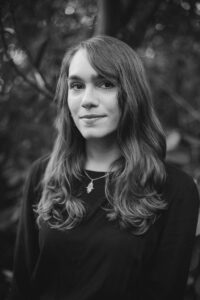 Saturday September 2, 2-4pm EST: Leila Chatti – Masterclass in Poetry
What do you expect from a Master Class led by Leila Chatti?  Something playful?  Something serious?  Something insightful? Fascinating, maybe even riveting?  All of the above? Come enjoy what promises to be a voyage of wonder and insight.
Sunday September 3, 2-4pm EST: Francesca Bell – Singing in Another's Voice: The Uses and Pleasures of Writing in Persona
In this generative workshop, you will be introduced to the practice of writing persona poems, poems written in the imagined voices of others—real people, conjured people, animals, even inanimate objects. We will look at some examples of the use of persona and will discuss how to navigate the ethics of using other voices to say what you want to say. There will be time for generating material for new work using a wide assortment of provided prompts.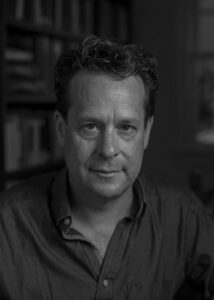 Monday Sept 4, 2-4pm EST: Kevin Prufer – The Meaning of Music
In this seminar, we will discuss the often uneasy relationship between music and meaning in poetry, focusing particularly on the many ways ideas become complicated in the interplay of poetic music and poetic thought. In what way, for instance, does a complex relationship between sound and sense in a poem help in the expression of "double-mindedness," ambivalence, or nuance?  What does it mean to say that music and meaning must walk hand in hand, that form must fit function?  Must that fit always be comfortable? Might the music of a poem work best counter to or against the paraphrase-able meaning of a poem?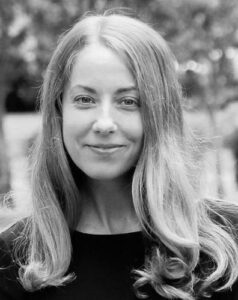 Monday September 4, 6-8pm, EST: Chloe Honum – All for "You": Poetry of Direct Address
This workshop will focus on the power of the direct address. We'll look closely at poems in which a "you" is central, and discuss how it impacts our experience of the piece. Sometimes the speaker's relationship to the "you" is made clear and specific, sometimes it's left more mysterious, sometimes the "you" is you: the reader on the other side of the page. Together we'll look at poems by Marie Howe, Richie Hofmann, and Eduardo C. Corral, along with several others, that use direct address in moving and powerful ways. We'll also write poems of our own, exploring how speaking to our own "yous," whether specific or broad, might impact the forms and techniques in our work.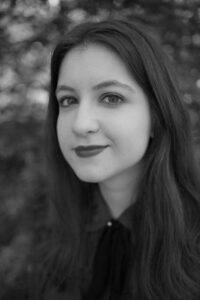 Sunday, September 3, 10am-noon EST: Natalie Eleanor Patterson &  Richard Krawiec – Is it prose or is it poetry?
This session will take a close look at examples of Prose Poems, Flash Fiction, and short works of Creative Non-Fiction and try to discern the differences, and the areas of overlap. We will look at how one might re-imagine an existing poem, perhaps one that doesn't quite work, in a new form that may bring out its strengths. Everyone will try writing a first draft, or revising one of their existing works, into a prose poem, flash fiction, or work of CNF.
---
Faculty Bios
Francesca Bell is a poet and translator. She is the author of Bright Stain, a finalist for the Washington State Book Award and the Julie Suk Award, and What Small Sound. She is the translator, from German, of a selection of Max Sessner's poems, Whoever Drowned Here. Her work appears widely in magazines such as ELLE, Los Angeles Review of Books, Mid-American Review, Prairie Schooner, and Rattle. She is the former poetry editor of River Styx, the translation editor of Los Angeles Review, and the Marin County Poet Laureate. She lives with her family in Novato, California.
Leila Chatti is a Tunisian-American dual citizen. She has lived in the United States, Tunisia, and Southern France. She is the author of the debut full-length collection Deluge (Copper Canyon Press, 2020), winner of the 2021 Levis Reading Prize, the 2021 Luschei Prize for African Poetry, and longlisted for the 2021 PEN Open Book Award, and the chapbooks Figment (Bull City Press), The Mothers (Slapering Hol Press), Ebb (New-Generation African Poets) and Tunsiya/Amrikiya, the 2017 Editors' Selection from Bull City Press. She holds an M.F.A. from North Carolina State University, where she was awarded the Academy of American Poets Prize. She is the recipient of grants from the National Endowment for the Arts, the Barbara Deming Memorial Fund, and the Helene Wurlitzer Foundation of New Mexico, and fellowships and scholarships from the Fine Arts Work Center in Provincetown, the Wisconsin Institute for Creative Writing, the Tin House Writers' Workshop, the Kenyon Review Writers Workshop, the Sewanee Writers' Conference, The Frost Place Conference on Poetry, the Key West Literary Seminars, Dickinson House, and Cleveland State University, where she was the inaugural Anisfield-Wolf Fellow in Writing and Publishing. Her poems have received prizes from Ploughshares' Emerging Writer's Contest, Narrative's 30 Below Contest, the Gregory O'Donoghue International Poetry Prize, and the Pushcart Prize, among others, and appear in The New York Times Magazine, the Academy of American Poets' Poem-a-Day, POETRY, The Nation, The Atlantic, Ploughshares, Kenyon Review, Tin House, American Poetry Review, Narrative Magazine, and other journals and anthologies. In 2017, she was shortlisted for the Brunel International African Poetry Prize. She currently teaches in the low-residency MFA program at Pacific University and is the Grace Hazard Conkling Writer-in-Residence at Smith College.
Chloe Honum is the author of The Lantern Room (Tupelo Press, 2022), Then Winter (Bull City Press, 2017), and The Tulip-Flame (Cleveland State University Press, 2014), which was named a finalist for the PEN Center USA Literary Award and won Foreword Reviews Poetry Book of the Year Award. Chloe has served as a guest poetry editor for the Pushcart Prize anthology, and her poems and essays have appeared in journals including The Paris Review, Poetry, and The Southern Review. Raised in Auckland, New Zealand, she is currently an associate professor of creative writing at Baylor University. 
Kevin Prufer's forthcoming books are The Fears (Copper Canyon Press, 2023) and Sleepaway: a Novel (Acre Books, 2024). Among his eight other books are Churches, which was named one of the best ten books of 2015 by The New York Times, and How He Loved Them, which was long-listed for the 2019 Pulitzer Prize and received the Julie Suk Award for the best poetry book from the American literary press. Prufer's work appears widely in places like Best American Poetry, The Pushcart Prize Anthology, The Paris Review, and The New Republic. He is Professor of English at The University of Houston, where he also directs The Unsung Masters Series, a book series devoted to rediscovering great, long forgotten authors.
Natalie Eleanor Patterson is a poet, editor, and instructor from Atlanta, Georgia, with an MFA in poetry from Oregon State University. She is the author of the chapbook Plainhollow (dancing girl press, 2022) and the editor of Dream of the River (Jacar Press, 2021), and has work featured or forthcoming in Sinister Wisdom, Hunger Mountain, CALYX, and elsewhere. She received awards in poetry from Salem College as well as Best of the Net and Pushcart Prize nominations. She is Managing Editor of Jacar Press, an editor for One magazine, and a reader for the Julie Suk Award. Fall 2023, she will be starting a PhD in creative writing.
Richard Krawiec is founder of Jacar Press. He has published in all genres, including prose poetry, flash fiction, and creative non-fiction. His awards include fellowships from the NEA, the NC Arts Council(twice) and the Pennsylvania Council on the Arts.
---
Past Years
Twelfth Annual Gathering of Poets – 2022
2022 Workshops:
Diane Seuss – Formal Improvisations
Tony Medina – The Person(a)l, The Political, & The Blues
Liz Quirke – The Queer Art of Poetry
Catherine Pierce – The Capacious Poem
Richard Krawiec – Hybrid Writing

Eleventh Annual Gathering of Poets – 2021
2021 Workshops:
Jaki Shelton Green – The Poet as Documentarian, Historian, and Agitator
Luisa A. Igloria – Nurture, Nourish, Sustain
Jill McDonough – Writing in Meter = Listening to Yourself
Rasaq Malik – Yoruba Song / Nigerian Poetry
Carolyn Forché – Talking Poetry


Tenth Annual Gathering of Poets – 2020
2020 Workshops:
Ilya Kaminsky – Conversations in the Air
Kamilah Aisha Moon – Objects as Portals into Memory
Traci Brimhall – Between Wilderness and Clarity: How to Tune Your Tension
Hélène Cardona – Unlocking the Mysterious Universe of Dreams
Brian Turner – Figure Studies
Jessica Traynor – Dramatising the Self
---
Ninth Annual Gathering of Poets – 2019
2019 Workshops:
Li-Young Lee – Poetry Masterclass
Marilyn Nelson – The Stone Soup Sonnet
Kaveh Akbar – Mining the Poetic Unconscious
Lynn Melnick – Writing Truth from Memory
Annemarie Ní Churreáin – Write What Burns You
Renee Emerson – Poetry of the Personal: Exploring the Confessional Poem
---
Eighth Annual Gathering of Poets – 2018
2018 Worskshops:
Lynn Emanuel – Obsessional Poetics: No One Writes Just One Poem
Patricia Spears Jones – Basic and Bold: The Uses of Contemporary Poetry
Sandra Beasley – What We Talk About When We Talk About Voice
Zeina Hashem Beck – The Ghazal and the Poetic Leap
Gary Fincke – Everything Matters: Deepening Experience in Narrative
Maggie Anderson – The Poet in the World: Writing Political Poetry
---
Seventh Annual Gathering of Poets – 2017
2017 Workshops:
Dorianne Laux and Joseph Millar – As From a Quiver of Arrows
Lauren K. Alleyne – Self and World: Writing the Poems That Matter
Rickey Laurentiis – Reseeing (Re)vision
Stuart Dischell – Walking the Line
Anya Silver – From the Personal to the Poem
William Wright – Activating the Imagination: The Versatility of the Lyric Poem
---
Sixth Annual Gathering of Poets – 2016
2016 Workshops:
Kathryn Stripling Byer – The Legato Line: A Master Class on Sound
Lola Haskins – On Editing
William Wright – Reclaiming the Deep Image
Joe Mills – The Worst Things Ever: Metaphors, Similes, and Beautiful Dangerous Images
Howard Craft – The Poetic
Robin Greene – Frameworks: A Workshop on Contextualizing Poems