JUST TO SAY
Just to Say is an internationally-focused, intimate discussion hour with poets globally that takes place the first Wednesday of each month at 2pm EST. It is hosted by Molly Twomey from Cork, Ireland. Past guests include Diane Seuss, Leila Chatti, Dorianne Laux, Liz Quirke, William Keohane, Marilyn Nelson, Sandra Beasley, Isabelle Doyle, Joseph Millar, Thomas McCarthy, Jaki Shelton Green, Nickole Brown, Jessica Jacobs, Lynn Emanuel. For more information and the Shareable Zoom link email jacarpress@gmail.com.
https://mollytwomey.com/home/just-to-say/
Featured:
Ali Black a finalist for the 2021 Ohioana Award in Poetry
Thrilled to announce Ali Black's If It Heals at All is a finalist for this award.
http://www.ohioana.org/ohioana-announces-2021-book-award-finalists/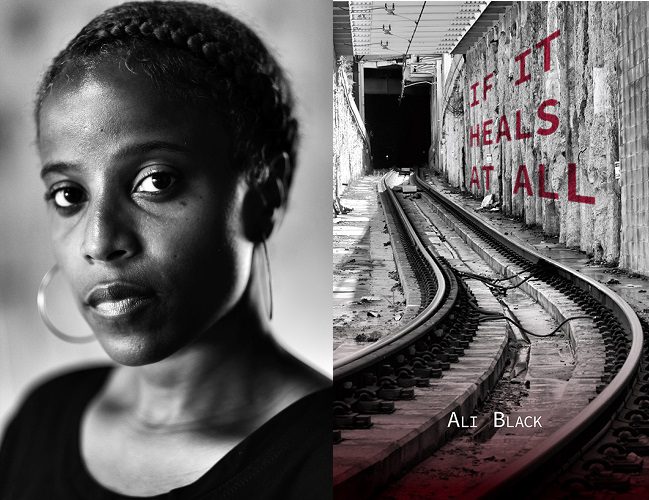 Molly Twomey selected for Eavan Boland Mentorship Award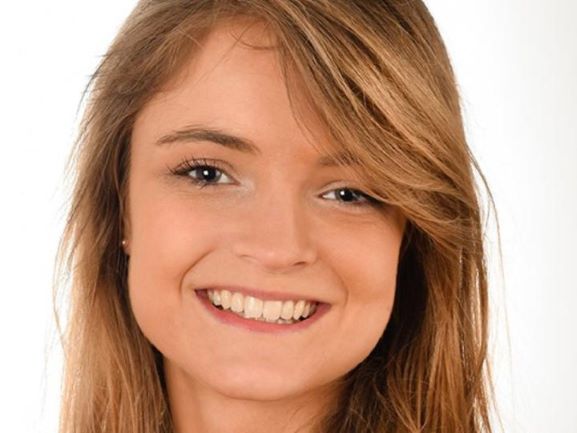 Jacar Press is excited to announced that Molly Twomey has been selected to be mentored by Dorianne Laux as the Eavan Boland Award winner for 2020, established by Jacar Press to honor one of Ireland's greatest poets. Molly Twomey is a twenty-five-year-old poet residing in county Waterford, Ireland, who said in her application "I am a huge fan of Boland's work and wrote an essay about her first collection, In Her Own Image, for my BA in English literature. Subsequently, I studied her poetry for my MA in Creative Writing in University College Cork where I received the title of college scholar. She empowered me to write about my own experience and that of the women around me, often through the guise of mythology." Molly Twomey holds an MA in Creative Writing from UCC and has been published in journals such as Poetry Ireland, Crannóg, The Stinging Fly, Banshee, and The Irish Times. She won the Padraic Colum Poetry Prize in 2019, the Waterford Poetry Prize in 2020, and has been selected for Words Ireland's National Mentoring Programme 2020. In 2020, Molly was one of two poets from Cork, Ireland who participated in the annual international poetry exchange between Cork and Coventry (UK).

https://www.youtube.com/watch?v=WdggoQRSNZI
Congratulations to
Dorianne Laux, author, with Joseph Millar, of Duet . She was named a Pulitzer finalist for her 2020 collection Only as the Day Is Long: New and Selected Poems (W.W. Norton).

T.R. Hummer, whose poem "Iowa" from his new chapbook In These States (Jacar Press) was selected for inclusion in the forthcoming Pushcart Prize anthology.

We were happy to hear that Kathryn Stripling Byer's posthumous collection Trawling the Silences won Honorable Mention in the Brockman-Campbell contest. It was Kay's 7th full collection, her last and arguably her finest. Kay was the first woman to be named NC Poet Laureate and an inductee into the NC Literary Hall of Fame.
CORONAVIRUS RESPONSE
Jacar Press put together bags of fruit, power bars, cheese and peanut butter crackers, water, hand sanitizer, soap and latex gloves and gave these to people on the street who are homeless. We purchased $20 gift certificates from a small locally-owned Italian restaurant that delivers and passed those out to people living in a nearby trailer park. We donated to Ngozi Design to sew masks for local elders. Doing our little bit to help out others in these times. Stay safe everyone.
Speaking with the Universe – Li-Young Lee weaving his poetry with the sitar stylings of David Whetstone in World Premiere performances
Jacar Press produced events at the Durham Arts Council, Greensboro College and East Carolina University.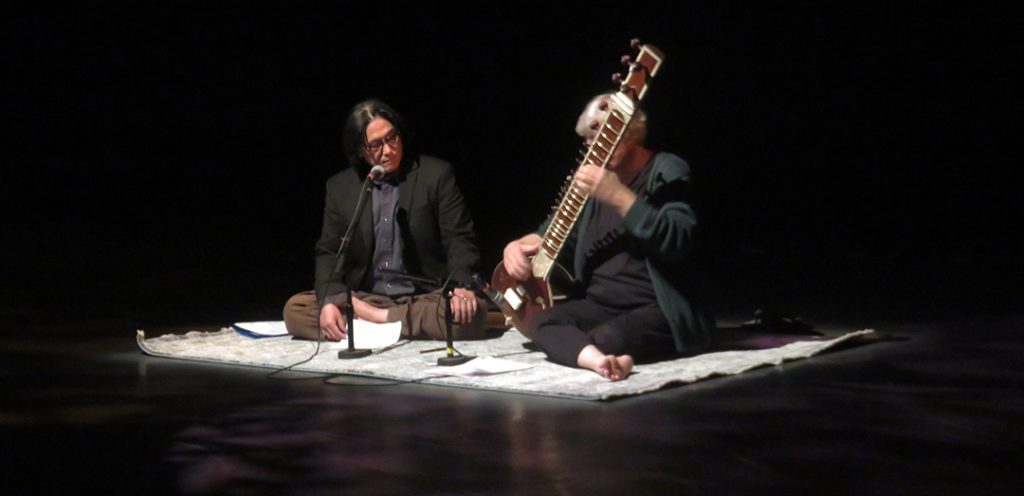 ---
Congratulations to Jaki Shelton Green, awarded an Academy of American Poets Laureate Fellowship, and the first African-American to be appointed as North Carolina Poet Laureate
Latest News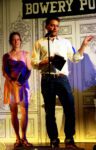 Prize-Winning Poets
-
Bowery Poetry Club - Adam Scheffler and Tina Kelley participate in a flow reading. We sponsor readings at diverse venues to bring our writers to new communities. On a New…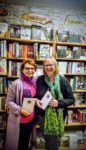 Wishbone Moon Launch
-
Ireland - Editor Roberta Beary and contributor Mary White at the launch of Wishbone Moon, an anthology of women's haiku, in Westport, Ireland at the Westival Arts Festival.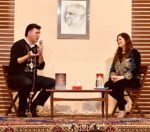 Ghazal Cosmopolitan Launch
-
Pakistan - At the Pakistani launch of Shadab Zeest Hashmi's Ghazal Cosmopolitan.  After her reading she engaged in a conversation with Ali Madeeh Hashmi, Faiz Ahmed Faiz's grandson and biographer.